Colleen Puglia RDA, CDA, RHS
Treatment Coordinator
As a treatment coordinator, Colleen meets with patients on their first visit. She enjoys getting to know them one on one and putting them at ease about getting braces. She likes to teach them and their parents about orthodontics, the latest technology, and how their treatment will give them a beautiful smile. She wants every patient to leave the office laughing, and having enjoyed their first experience with us. She loves working with Dr. Loew and Dr. Carla because they really listen closely to their patients' needs. They treat each child as if he or she were their own and always have their patients' best interest at heart.
Colleen has been married to her husband Charlie for more than 25 years. They have two daughters, Alyssa and Chelsea, and a Shih Tzu, Hallie. Colleen comes from a very large Irish family that she loves spending time with. When she has free time, she enjoys going to the beach, playing word games, and working her jewelry business.
---
Tricia Hall
Patient Care Coordinator
Trish enjoys introducing her patients to the wonderful world of Loew Orthodontics and answering any questions they may have, from their financial account to the treatment that has been recommended to them. She strives to make her patients' first experience one that is fun and informative!
Trish and her husband Ken live in Readington with their three children: Bryce, Julia, and Owen. She enjoys spending her free time with her family and taking long walks with her two dogs. She loves going to the beach and would love to own a beach house one day!
---
Renee Stewart
Financial Coordinator
Renee meets with all of the new patients at the start of their treatment. She makes orthodontics as affordable as possible by helping people get the most out of their insurance benefits. She enjoys meeting new families and loves seeing the progression they go through from start to finish. Renee loves when their braces come off and thinks their smiles are wonderful!
Renee enjoys spending as much time outdoors as possible! She especially enjoys hiking, biking, and camping with her husband Nate, her son Vinnie, and their daughter Kaitlyn. They have three crazy long-hair Chihuahuas: Peanut, Copper, and Mojo.
---
Theresa Saracinello
Professional Relations Coordinator
Theresa truly enjoys interacting with her patients and her community through advertising, sponsorships, fundraisers, health fairs, and overseeing the office's branding through logo use and social media. She creates excitement for her patients through office contests, prizes, the Patient Rewards Hub, and the annual Loew Orthodontics Patient Appreciation Day. She is dedicated to promoting team spirit and has a true passion for maintaining the professionalism and high quality that Loew Orthodontics stands for.
When she is not with her Loew Orthodontics family, Theresa spends most of her free time with her husband Keith and their two busy children, Amanda and Jake. They love to travel and attend local sporting events. Above all, they enjoy spending time with their friends and family.
---
Rachel Michaels
Scheduling Coordinator
Rachel is one of the scheduling coordinators who greets patients and takes care of their scheduling needs. She enjoys meeting the families and helping them feel at ease before and after their appointments. She likes the familial atmosphere of both offices and loves being part of the Loew Orthodontics Team!
Rachel and her husband Greg live in Flemington with their two children. They are a swim team family and spend most of their time shuttling their kids to various practices and cheering them on at meets. Rachel is an avid runner, baker, and bookworm, and loves to be at the beach.
---
Jody Hallett
Senior Clinical Coordinator
Jody works in both office locations to help them run smoothly. For the past 20 years, she has assisted in creating beautiful smiles and works with patients during their appointments to make sure they are comfortable and happy. She always looks forward to the annual patient appreciation day picnic. Jody thinks it is great to watch the younger patients grow, see their smiles progress, and watch their confidence soar!
Jody and her husband Alan live in Pohatcong. She has two grown sons, Justin and Alex, and a mini Dachshund named Bailey. She loves spending time with her two grandsons, Connor and Marcus, and enjoys traveling to warm places.
---
Sara Hull
Clinical Assistant and Lab Coordinator
Sara works chairside with both doctors, helps to make patients comfortable, and prepares all of the orthodontic appliances. She loves watching the transformation of her patients' smiles from start to finish and watching their confidence grow. Sara loved going to the dentist as a child and brings that positive experience to others.
Sara and her husband Ethan have a son Kellen and a beloved French bulldog, Valentina, two kitties, Cali and Mya, and a bunny named Bebe. Sara loves running and hanging out at the gym, and is also a group fitness instructor at the YMCA. She and her familiy love to travel and their goal is to visit all 50 states together!
---
Jessica Corrigan
Clinical Assistant
Jess likes to put her patients at ease and treat them with kindness from their first visit to their last. She was a patient of Dr. Loew's before working alongside him, and appreciates the patience and gentleness of the doctors and the assistants. Jess works hard to deliver that same type of care to all the patients she interacts with each day.
Jess and her husband Jon have a son, Adam. They spend their free time fishing, reading, and renovating their home.
---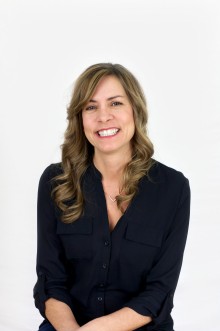 Traci PeterPaul
Clinical Assistant
Traci works alongside our doctors and has been in the orthodontic field for 30 years. She finds it rewarding to know she is contributing to creating so many beautiful smiles and always looks forward to building new relationships with her patients.
Traci and her husband Anthony have two beautiful children. She enjoys spending time with her family at the beach, reading, and running.
---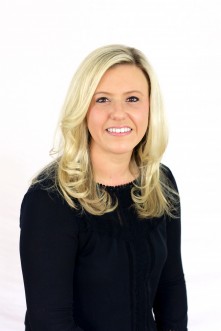 Ashley Haughey
Scheduling Coordinator
Ashley is one of the scheduling coordinators in both our Flemington and Clinton offices. She greets patients when they come in for appointments, and takes care of their scheduling needs. Ashley enjoys her job because she loves to see the smiles on patients, and appreciates the family-like atmosphere. She also admires the strong ties that Loew Orthodontics has to the community.
Ashley lives in Lopatcong with her husband Michael. She loves supporting the high school football and basketball teams that he coaches! During her free time she runs with her dog Kona, attends sporting events, and spends time with family and friends.
---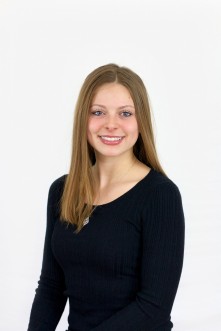 Shannon Brush
Scheduling Coordinator
Shannon is our newest team member and is quickly and seamlessly acclimating herself to the fast-moving and upbeat world of orthodontics! She enjoys greeting our patients, helping them with their scheduling needs, and watching their smiles transform.
Shannon spends her free time with friends and family. She especially enjoys listening to music, reading, writing, and exercising!